Dreaming of that perfect beach wedding,
but stressed about making it a reality?
Want to stop wasting time figuring things out and get started planning now?
Are you ready to plan that gorgeous beach wedding that you have always dreamed about—but feel stuck, overwhelmed and stressed when it comes to the research, reservations, planning and details?
Would you love to have a professional helping you that has first hand knowledge of resorts and wedding venues, group contracts, safe and reliable transportation companies and established relationships with the groups and wedding departments?
Are you looking for a fun, friendly and wedding-obsessed expert that can help you find the most perfect location for your event?
Do you dream of your big day happening in the most tropical, perfect place that your guests will talk about for years to come?
Do you want the peace of mind that comes with knowing your personally-customized destination wedding is being handled by someone who has dedicated their career to creating stunning travel experiences?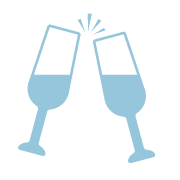 You're dreaming of a tropical beach wedding (maybe in Mexico or the Caribbean) with the sound of ocean waves crashing faintly in the background, while you walk down the aisle to the most amazing set-up on the beach where you are surrounded by the most important people in your life. Your hair and makeup have been done by a an artist who has you looking and feeling more beautiful than you ever have before, and you cherish that moment where you realize your hopes and dreams have finally come true. You picture your ceremony being followed by the most epic reception and after-party that your loved ones have ever attended….. And you'd love to polish it off by the kind of exotic honeymoon that you'll be talking about (and hopefully re-living!) for decades.
The problem is, you're busy with work and life and you're feeling unsure and stressed  about where to go, how to get the best deals, worried about who's going to coordinate payments and reservations, and concerned about how to plan for everything that might come up…and you absolutely do not want to leave this event up to chance.
Whether you are planning to elope, renew your vows or bring 200 of your closest family and friends to the wedding of the century, it is my job to understand you and your desires, and then combine my extensive knowledge of the destinations available in order to make your dream wedding a reality.
If you answered, "YES!" to the above, then it's time for us to chat!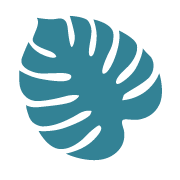 Meet Your Planner
Hello! My name is Heather Lipe and I have been working in the travel industry for almost ten years. Before I turned my passion for travel into my occupation, I worked in the design field – which gives me an upper hand on knowing just which resorts can offer you the most instagrammable and swoon-worthy options. I have helped countless guests plan vacations and events that have exceeded their biggest expectations. I specialize in Mexico and Caribbean all-inclusive destinations. I am a self-proclaimed perfectionist that loves to help couples and be a part of making sure one of the biggest days of their lives goes flawlessly. Thank you for stopping by, I hope you will set up a complimentary call with me so that we can discuss the ways we can work together to create the destination wedding of your dreams!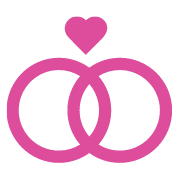 Here's How it Works
Choose a time that works in your schedule and is convenient for you.
During our 45-minute chat, we will talk about your biggest stressors, concerns and desires.
If we both feel that we'd be a good fit in helping plan your big day, we will walk you through the next simple steps in working with us.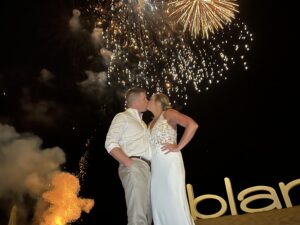 "Heather – Thank you so much for all of your help (the last few years) with our planning, especially when I changed the vision 900 times of what we were going to be able to do. It was AHMAZING!" (Happy Bride who's wedding was delayed by Covid)